What Your Customers Can Expect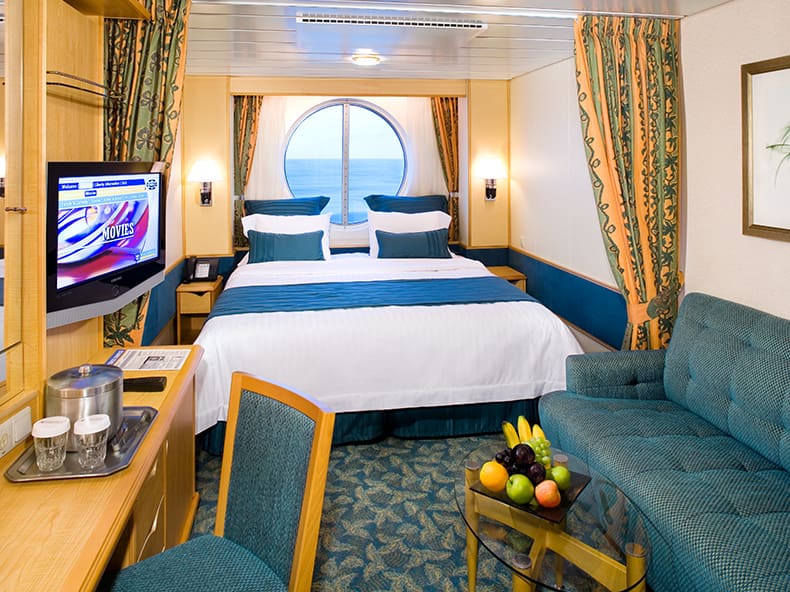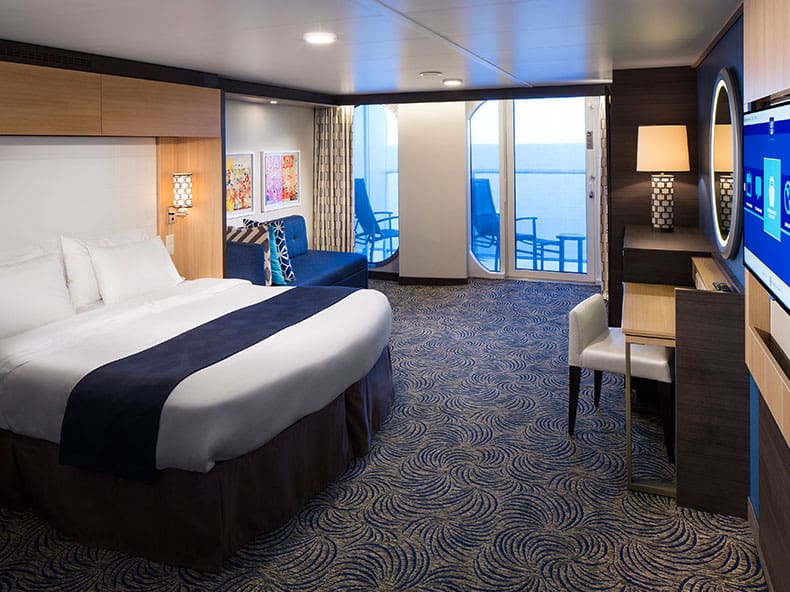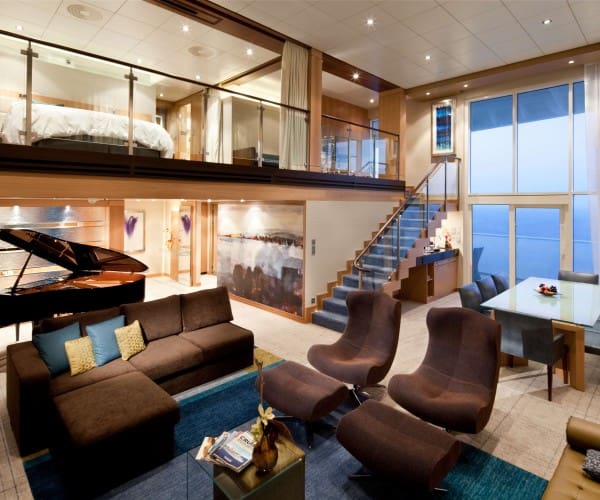 A beautiful interior stateroom.
Complimentary 24-hour stateroom service
Upgrade to an oceanview, balcony or suite stateroom, subject to availability.
Unpack only once aboard a luxurious floating resort dedicated to every client's total satisfaction.
Gourmet dining every night in a 5 star dining room, plus late night buffets.
Casual dining available in numerous cafes, restaurants, buffets and a 24 hour pizzaria.
Many menu items offering healthy selections, low in calories, fat, sodium and cholesterol.
Complimentary 24 Hour Stateroom Service for meals, snacks and desserts.
Cuisine and desserts expertly prepared by world class chefs.
Friendly and professional dining staff - impeccable service!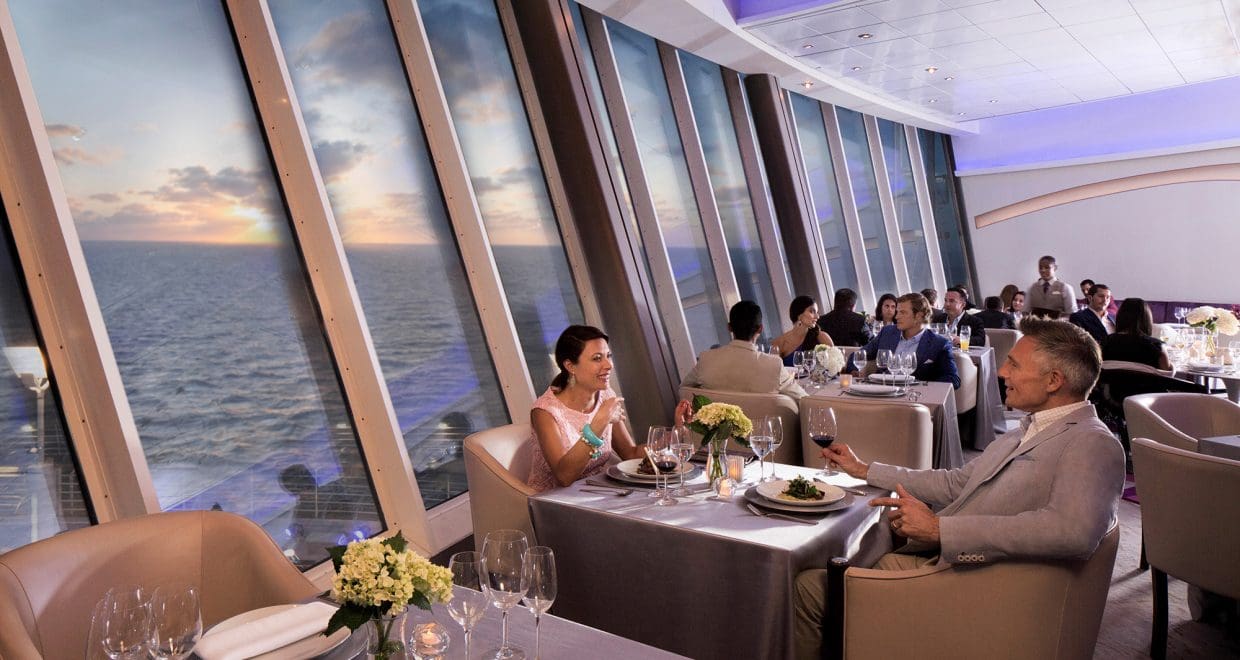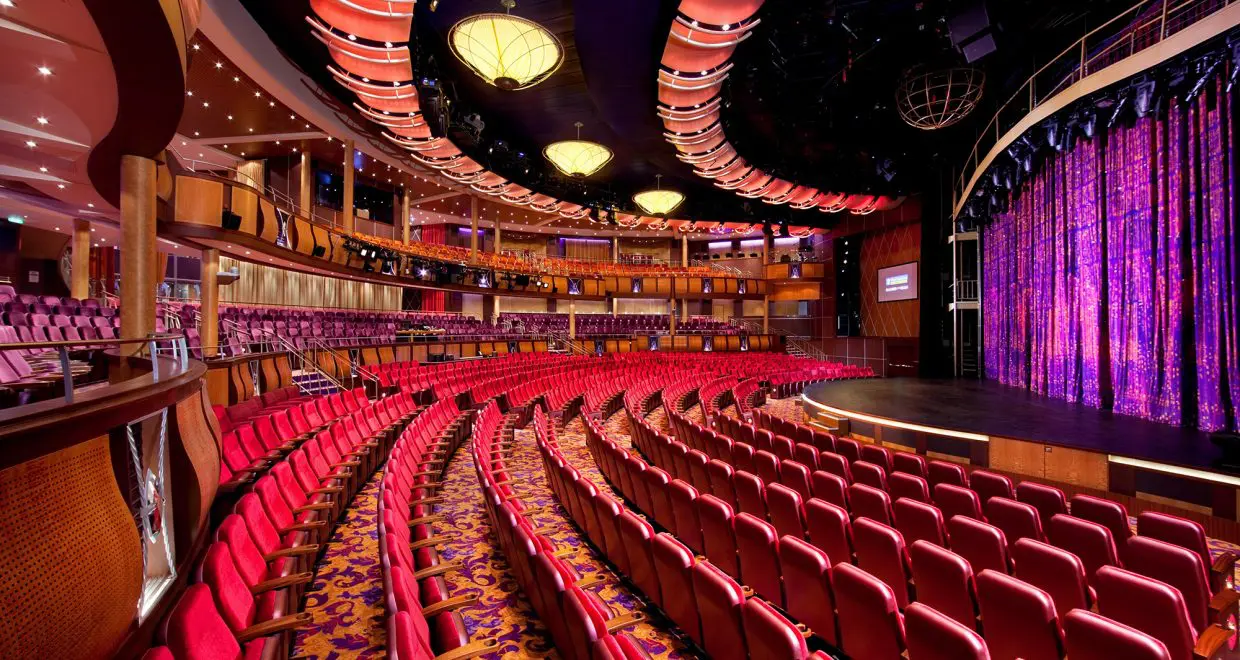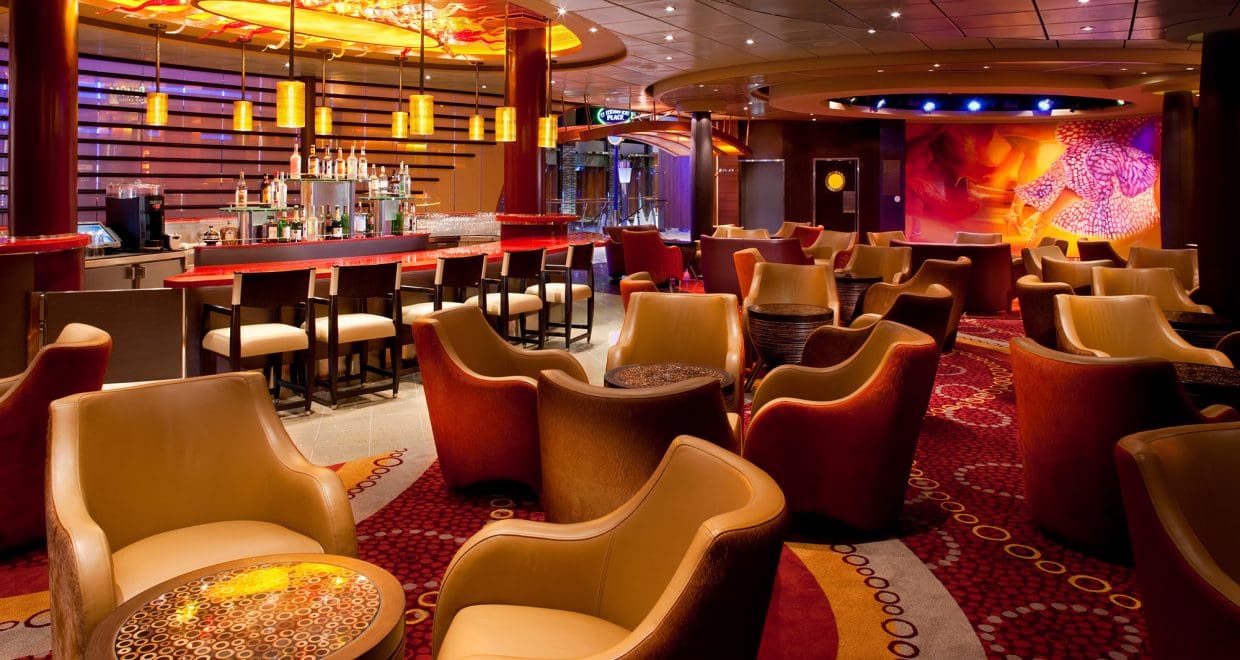 Welcome Aboard Party
Captain's Cocktail Party and Gala Dinner
Wide range of entertainment - including different Las Vegas/Broadway style shows nightly in a magnificent theatre.
Single's Cocktail Party.
Full casino, including slots, blackjack, craps, Wheel of Fortune, Roulette and Caribbean Stud Poker.
Dozens of exciting shipboard activities to choose from everyday.
First-run movies shown daily.
Lounges, Discos, Nightclubs and Piano Bars. Comedians to make you laugh or dance the night away!
Internet Center, Card & Game Rooms.
Bingo Extravaganza - You could win big. BINGO!
Your Activities & Relaxation:
Pampering Service from a dedicated staff (staff-to-guest ratio of almost 2:1).
Spa programs - state-of-the-art fitness center, aerobic classes, jogging on deck, sauna/steamroom, massage, facial, hairstyling, pedicure, and other services. (Select services require a fee)
Use of all shipboard facilities
Supervised kid's program for young cruisers 2-17.
Choice of luxury pools, hot tubs and water slides.
Onboard boutiques and duty free shops .
Libraries and Observatories and plenty of quiet places to read a book, enjoy majestic views, relax, reflect on life and count your blessings.
Briefings on each port of call with plenty of time to shop, swim, sunbathe, snorkel through breathtaking lagoons & coral reefs, go horseback riding, bicycling sail/windsurf, sport fishing, visit pirate hideouts, and even climb rocks or a waterfall.
Enjoy cool white beaches, magnificent sunsets, star-filled nights, crystal clear waters brimming with beautiful colored fish, browse shops and dine at cafes, stroll pristine beaches, tour ancient ruins, listen to music in the open marketplace and take in the ambiance of international cities.
Stress-free days from the busyness of life, free from cares, responsibilities, chores, deadlines, ringing phones, traffic jams, rushed lunches, or demanding voices.
Fun-filled days with the one(s) you love.